PAGE VIEW : 232
Product Information :
Name :
CNC LATHE MACHINE DL-600-720 & DLB-800
Category :
เครื่องจักร, อุปกรณ์เกี่ยวกับเครื่องจักร, เครื่องมือกล
Sub - Category :
CNC Lathe Machine
Model :
DL-600-720 & DLB-800
Product Type :
สินค้า, ผลิตภัณฑ์
Short Description :
FEATURES: 1. The bed is adopted hi-rigidity rib structure design & coupled with hi-tensile meehanite cast-iron which is annealed treatment to eliminate internal residual stress, the bed way is high frequency heat treated, precision ground etc., 2. Three-point support on the spindle and inspected by dynamic balancing, the spindle gear is module 3 & wide, this is very suitable to do heavy duty cutting and being with 3-step speed shifting. Especially, that can output by full power even as the spindle speed at low gear, large cutting force. 3. The carriage is coated with Turcite-B which provides low friction & vibration and ensures smooth movement & accuracy. 4. Adopted central lubrication system which can be lubricated slide way & ball screw. The headstock is adopted forced lubricating & oil bathed combined. 5. Manual tailstock coupled with 1:1 & 1/4:1 feed shifting. 6. The visual window of sliding safety door is adopted the reinforced glass at inner layer and the out layer is polycarbonate, this device can be protected the failure workpieces and be hi-safety.
Product Detail :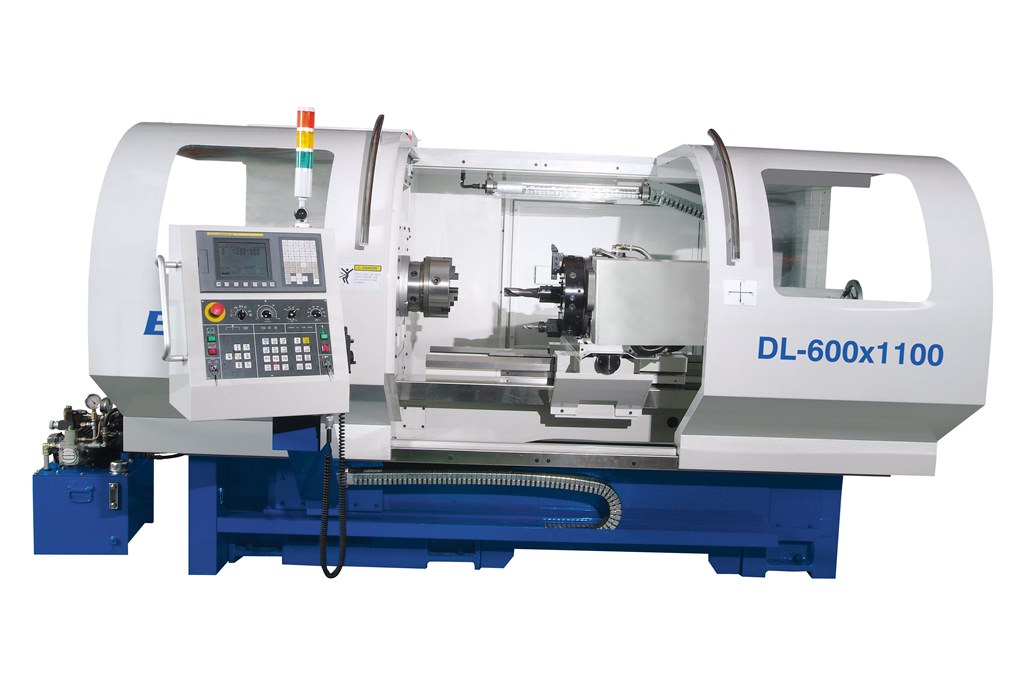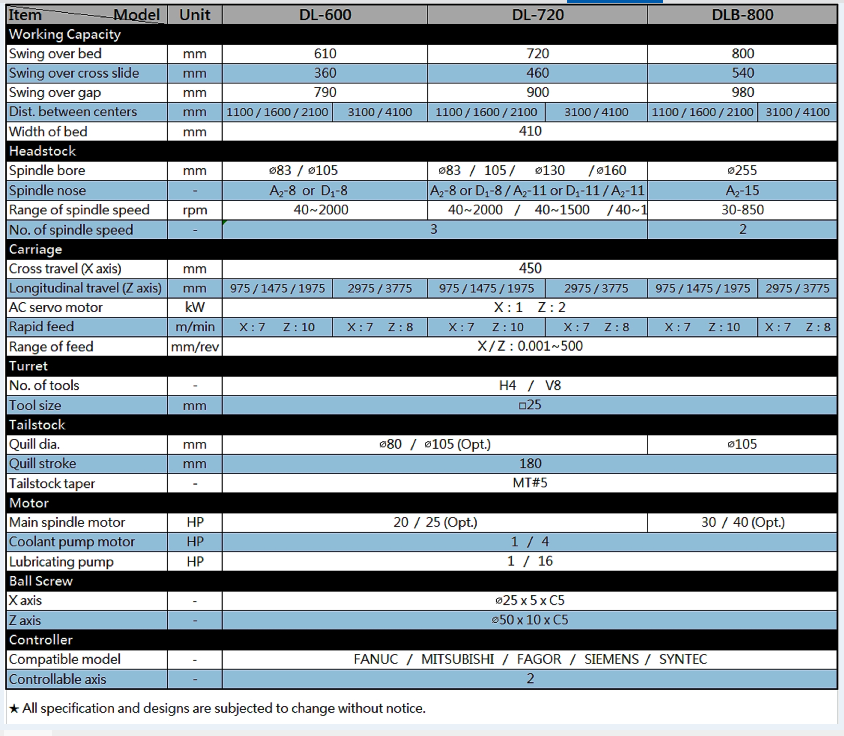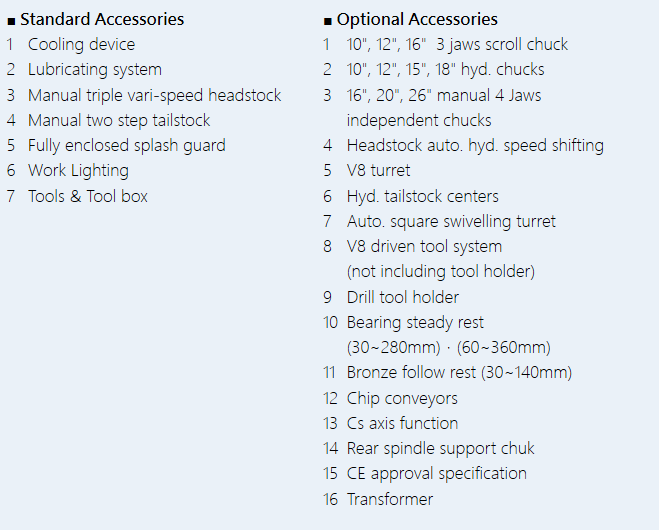 Other Product In Group
"CNC Lathe Machine (6)"